Garden heritage conservation
The garden monument contains a memory and is a place of remembrance. The garden as a monument reveals traces of history. In the garden monument there is a relationship between a natural world and a world of culture, a relationship between nature and art. In the field of tension between wild and cultivated nature there is always a new testing of how we deal with mindfulness.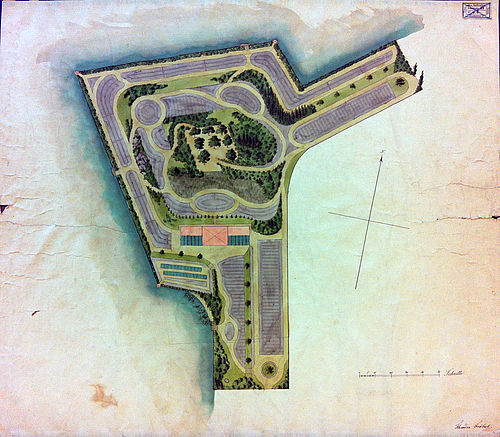 We investigate a site with its spatial qualities, its vegetation and materials through physically experiencing it during site visits. At the same time, we search archives for old plans and documents. We then take the information that we have obtained and bring it together in texts, plans and images and in this way can understand the design attitude of the drafter and rate the importance of the draft.