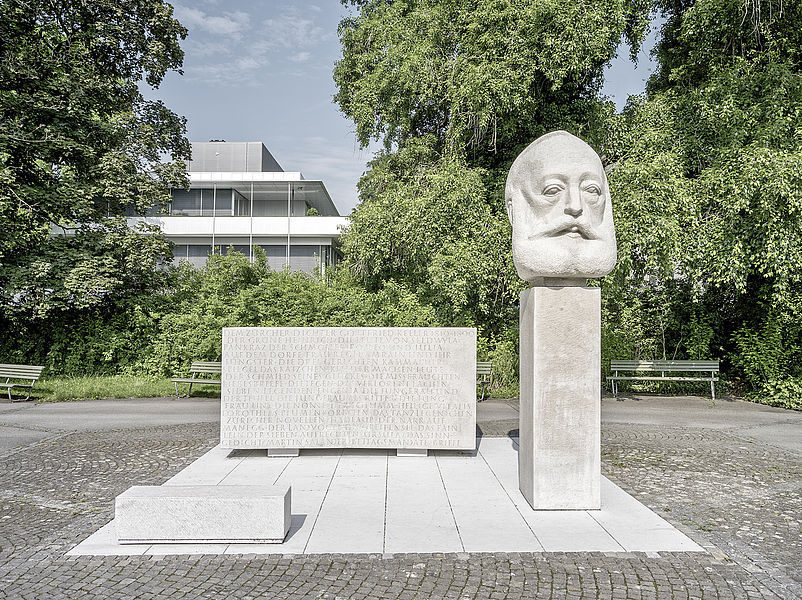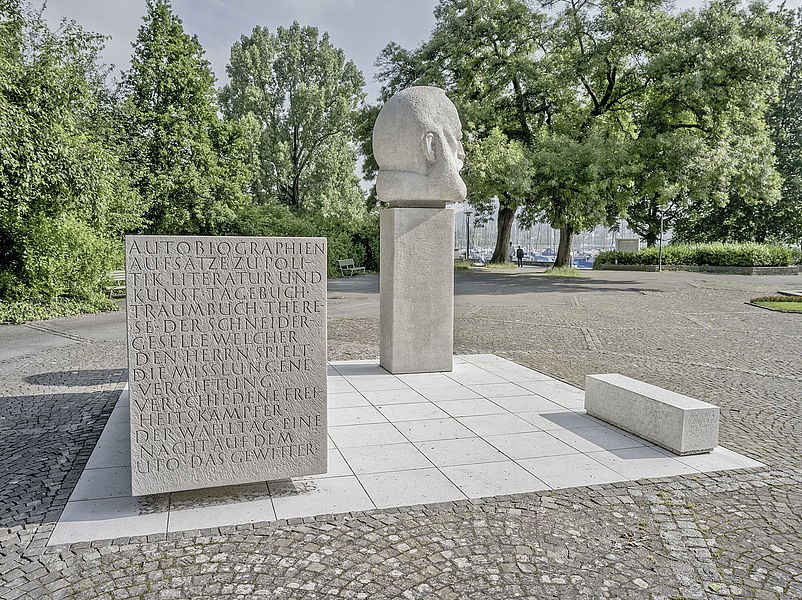 To commemorate their company's centenary in 1963, the Swiss Reinsurance Company, now known as Swiss Re, donated a monument to Gottfried Keller for the gardens at Enge Harbour. The sculptor creating the monument was Otto Charles Bänninger, one of the best portrait artists of the time.
The multi-piece work of art is composed of a wide block on which the titles of the author's works are inscribed, a bench seat, a pedestal with a larger-than-life size-bust of the poet and a base plate. The four parts form a cohesive grouping.
Fifty years after construction of the monument, the slabs showed considerable damage. In the restoration of the work of art, the base plate consisting mainly of broken Istrian limestone had to be replaced. With the collaboration of artist Piero Maspoli the plates were replaced at the turn of the year 2014/2105. The monument once again shines in its original quality.
Client
City of Zurich, Tiefbauamt [civil engineering office], Group for Art in Public Spaces (AG KiöR)
Project dates
Project planning November 2014
Execution December 2014 to January 2015
Natural stonework
Piero Maspoli, Schlieren