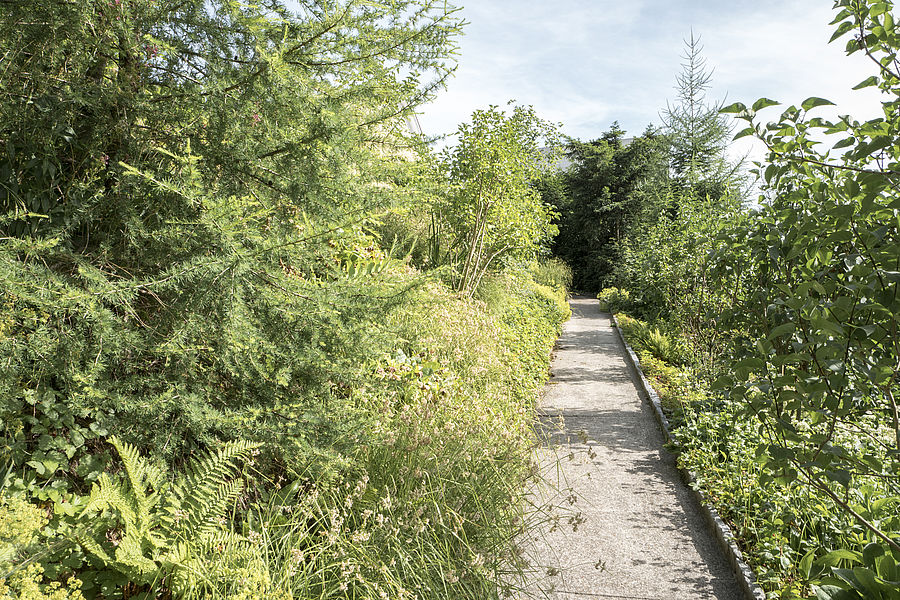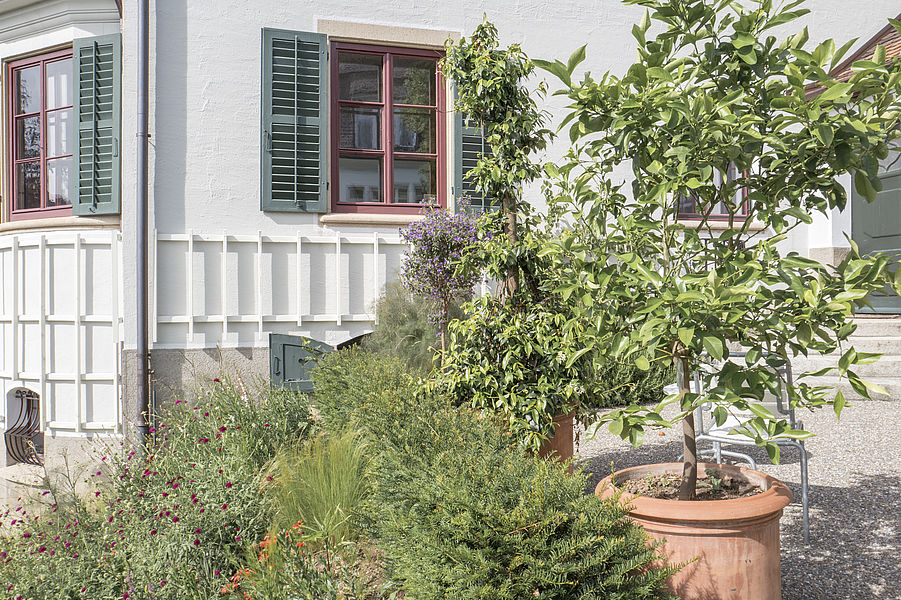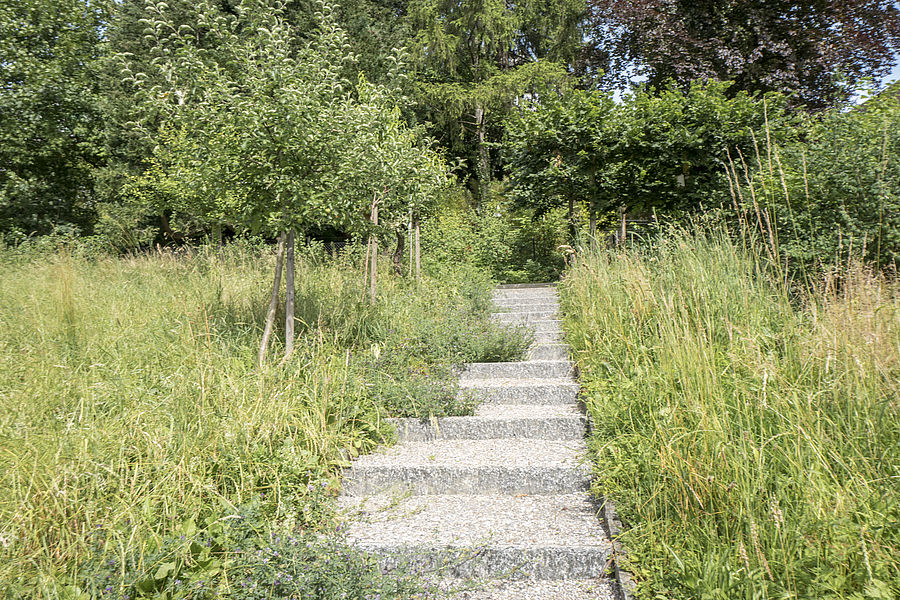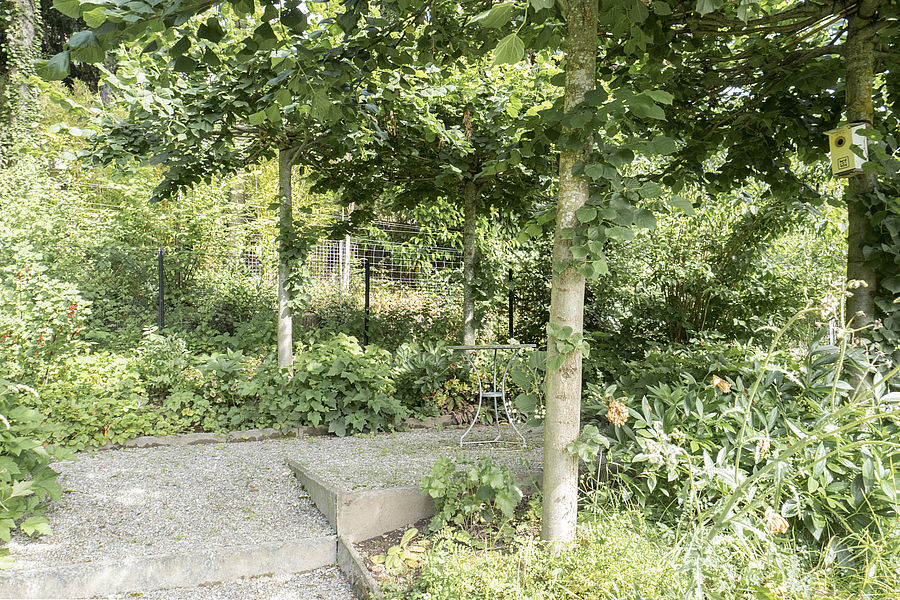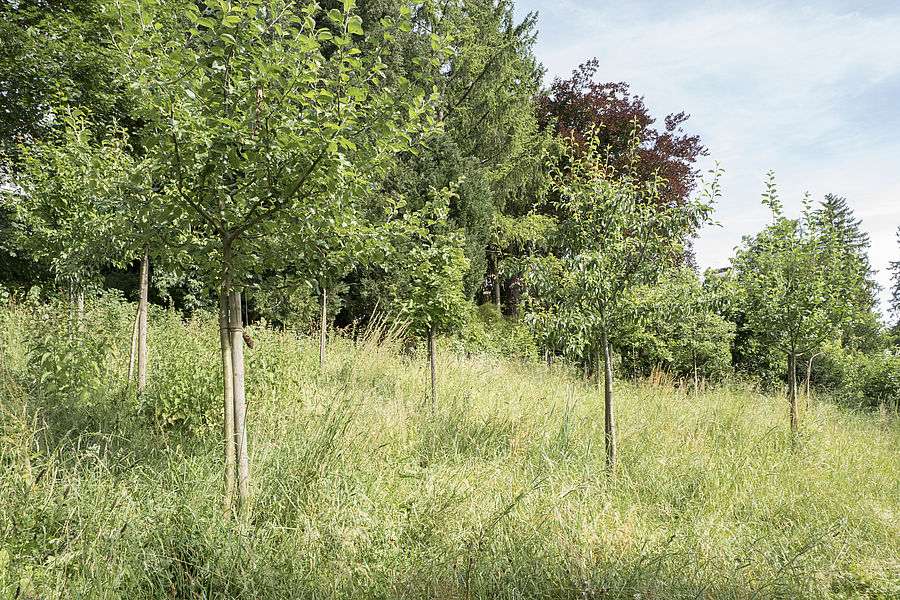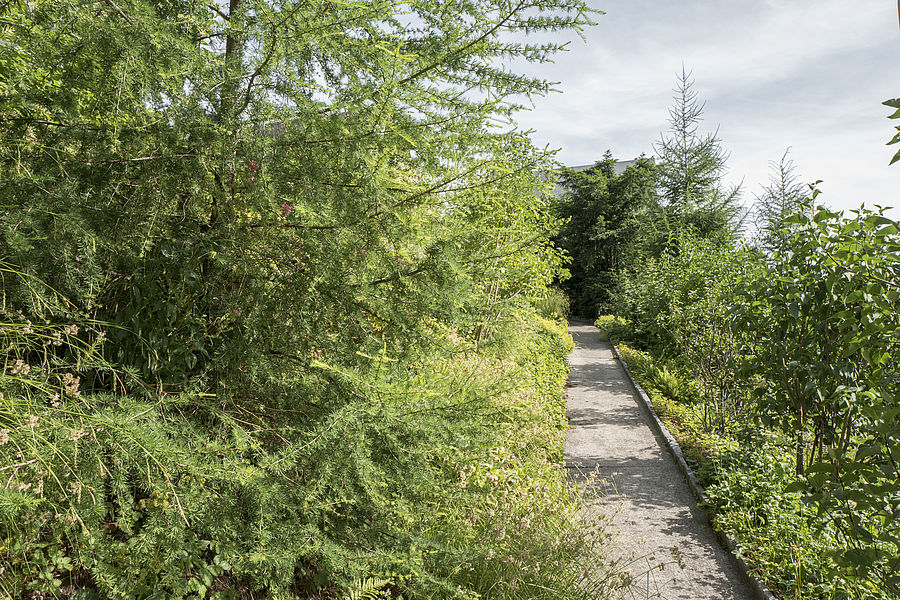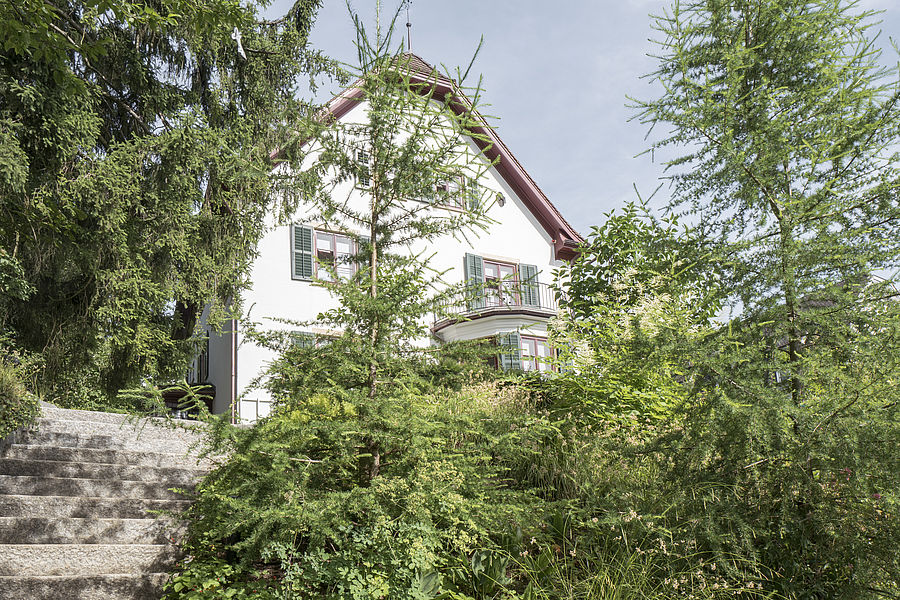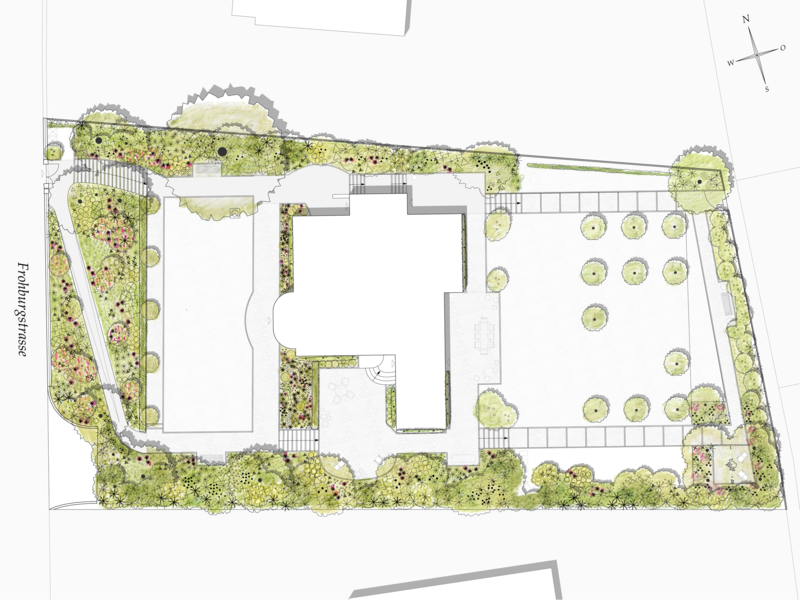 The garden on the Frohburgstrasse is listed as having local value on the Zurich office for the preservation of historic monuments' list of gardens worthy of protection. The garden was put under protection in 2010 based on our historic garden conservation appraisal (expert's report).
The original 1910 design by the garden architects Gebrüder Mertens (sons of garden architect Evariste Mertens) is considered to be an important example of the new orientation of Zurich garden culture from 1907 to 1912. The garden design is strongly oriented toward the ideals of the "architectural garden", as shown mainly by the strong connection between residential premises and the squares in front of them and by the geometrical orientation of the pathways around the house. The garden is in the architectural garden style, but in the fruit orchard in the rear, initial signs of a rather pragmatic "domestic garden" are already noticeable.
With the restoration of the garden in 2014, inappropriate garden elements were removed and the garden renovated to follow the Gebrüder Mertens company's design. Among other things, the band of shrubs around the garden was replanted. On the valley side of the house, an elaborate bed of herbaceous perennials designed to accord with the aesthetic of the house was realised.
Client
Private
Project dates
Project planning 2013–2014
Execution 2014
Surface area
ca. 1'350 m2

Download PDF