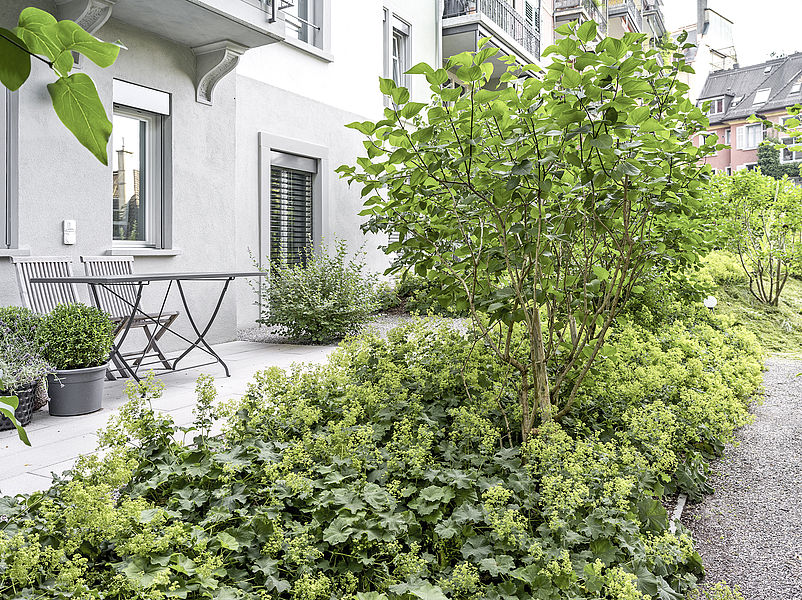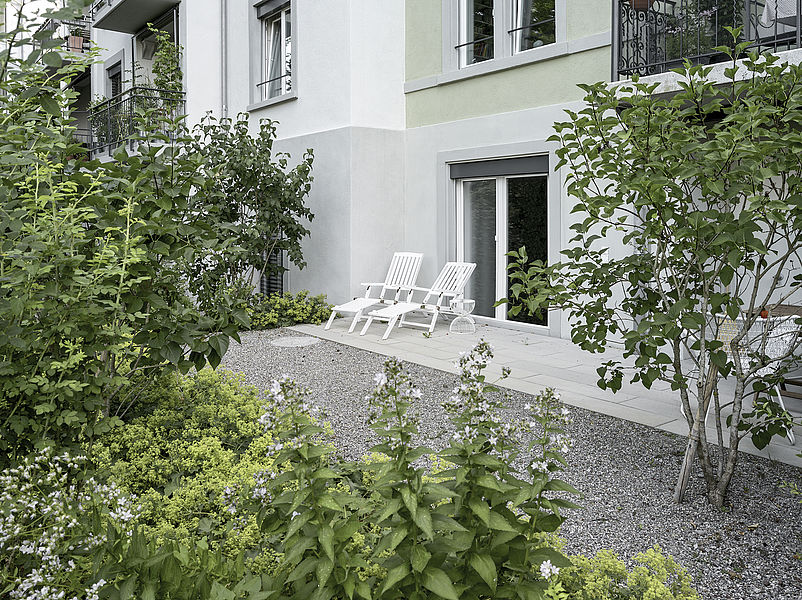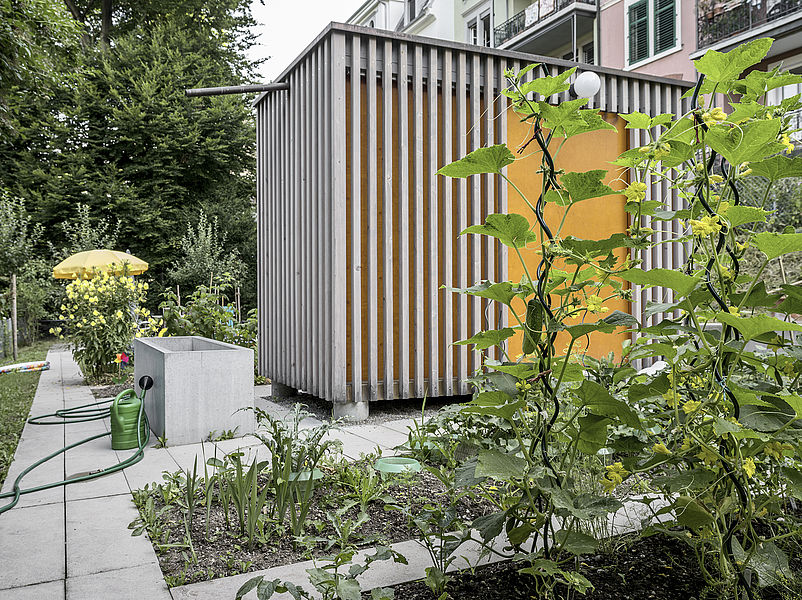 The existing buildings around the courtyard are listed in the city of Zurich inventory of buildings to be protected. There are a number of well-preserved buildings from the founding era on the street and in the neighbourhood. As a result, there is an area of front gardens and a rather exposed inner courtyard.
The front gardens are listed as having local value on the Zurich office for the preservation of historic monuments' list of gardens worthy of protection, and they characterize the streetscape. They are now realized based on the period of the buildings, adapted to the needs of today. The constructions relate to the original materials, and the plantings include perennials and shrubs characteristic and typical of the period, such as anemones, ferns and hydrangeas. With the pedestals at the entrances and borders, the base walls with the metal picket fencing are aligned with the historic streetscape.
The private sitting areas form the transitions to the inner courtyard. Generous gravel surfaces with paved areas near the houses invite residents to spend time outdoors. The inner courtyard is characterized by planted beds and a generous lawn area with a tool shed. The slopes, which are accentuated by both the hard and plant landscaping, are parallel to the Huttenstrasse and continue south-westwards.
Client
BVK Personalvorsorge des Kantons Zürich [pension fund of the Canton of Zurich]
Project dates
Project planning 2011–2012
Execution 2012–2013
Surface area
700 m2
Architecture
Burkhard & Lüthi Architektur GmbH

Download PDF