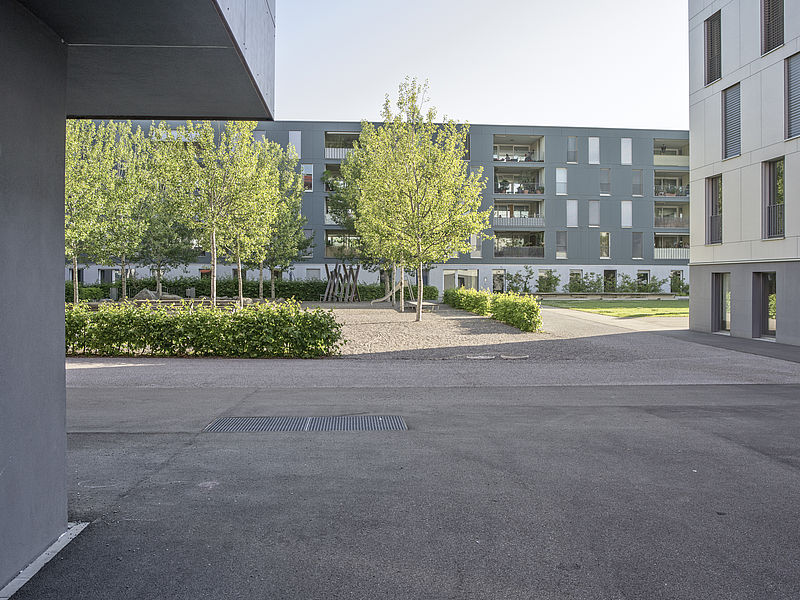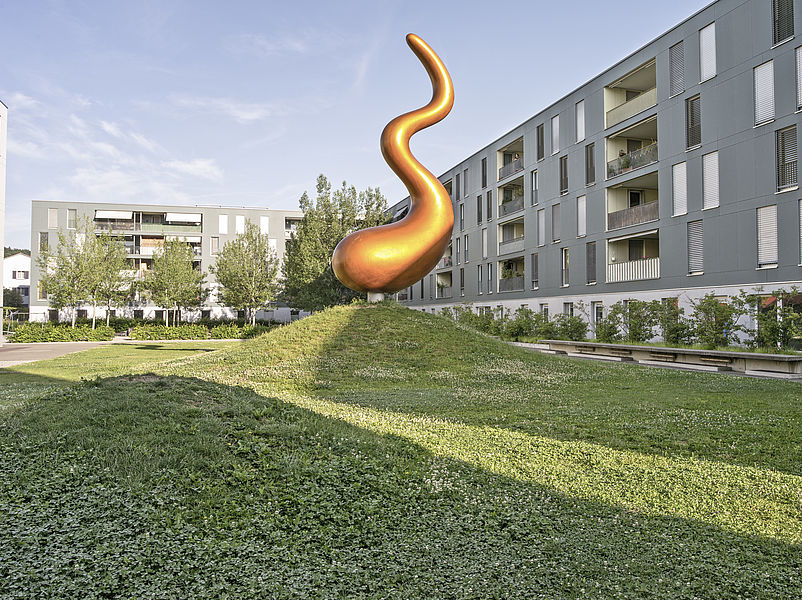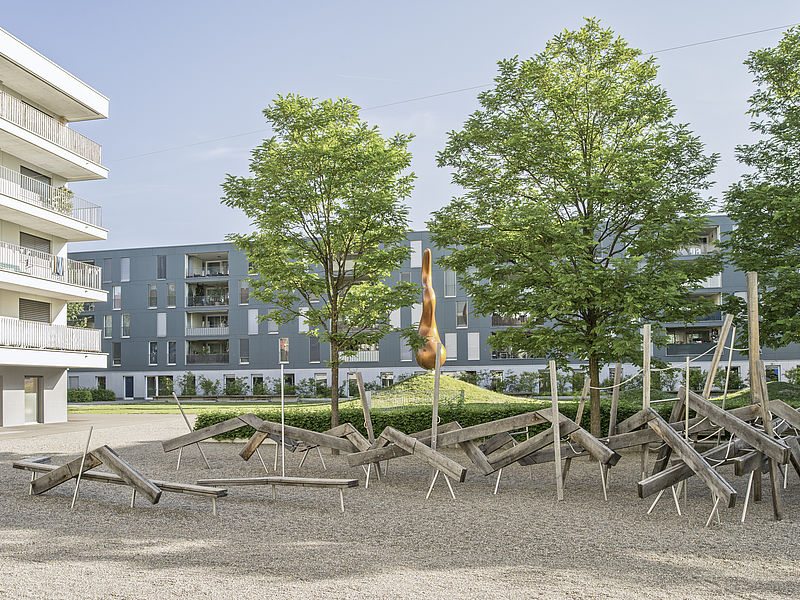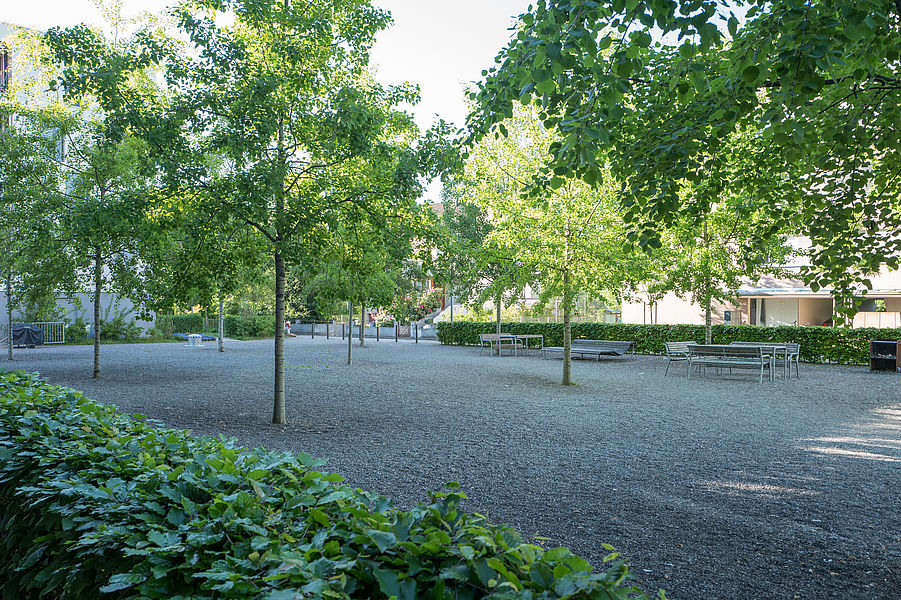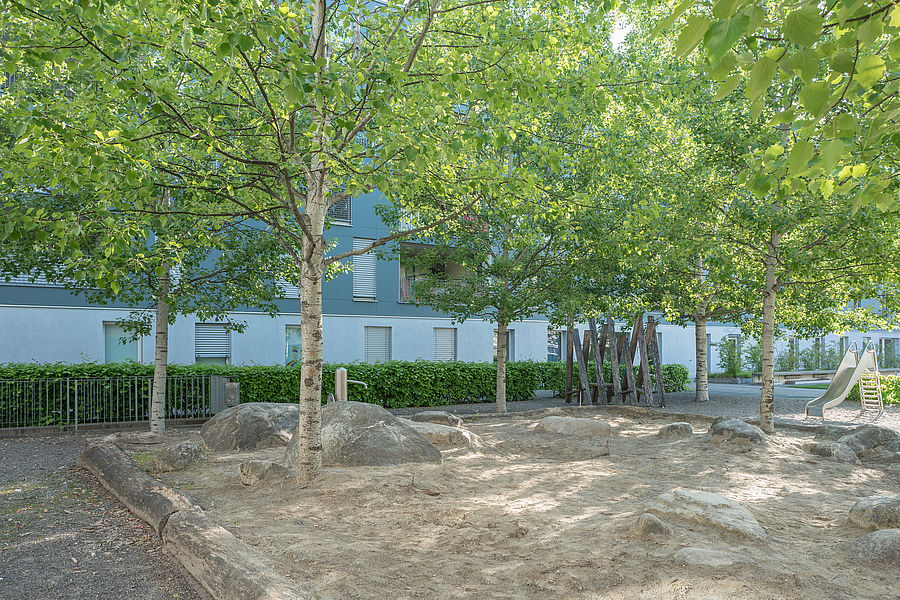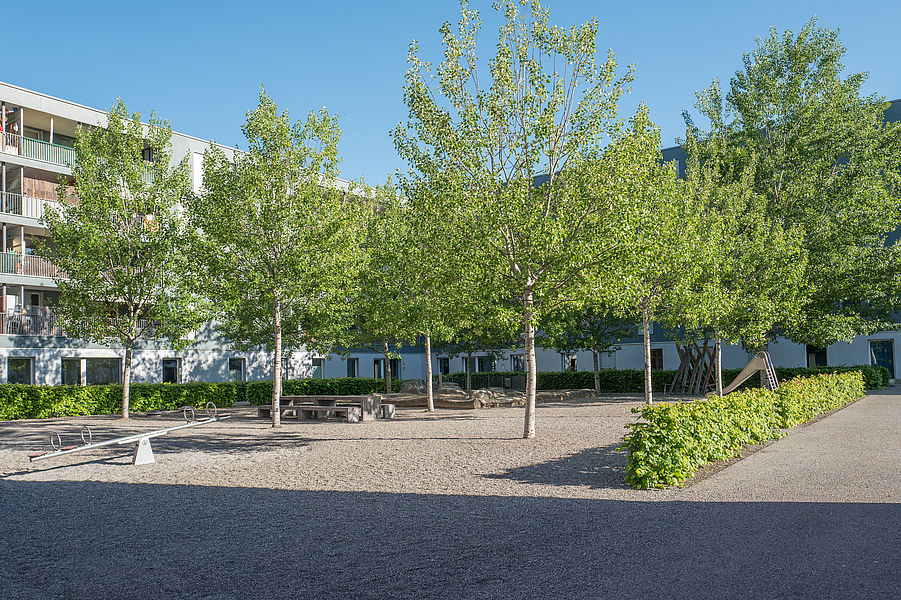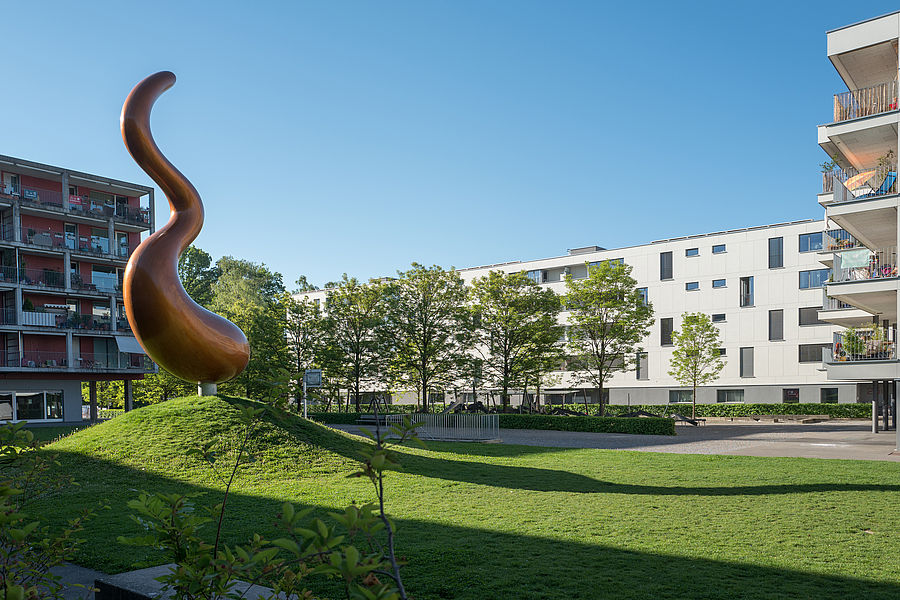 Enclosing walls with stairs and ramps, carpet-like surfaces of squares with playing fields, rows of trees, a grove and planted areas form the main design elements of the exterior spaces.
An enclosing wall follows the lot boundaries on three sides, responding to slight slopes of the site and raising the estate on a flat platform. The existing granite walls along the Regensbergstrasse are retained and made a part of the wall concept; they form the northern edge of the platform. Ramps and steps take you from the surrounding streets to the level described.
The slightly raised level defined by walls forms the area on which the four housing buildings stand. Areas surfaced with differing materials—gravel, asphalt, sand or lawn—lie between the buildings like carpets. This divides the outdoor space into areas for different uses.
Two groves of poplars (Populus alba) planted on a grid convey the image of a piece of cultivated nature. Under the thin groves, children play in the shade of the trees and parents watch over them from the benches.
Client
Allgemeine Baugenossenschaft Zurich
Project dates
Project bidding 1999
Project planning 2000 Phase 1
2008–2009 Phase 2
Execution 2001–2002 Phase 1
2011–2012 Phase 2
Surface area
13'500m2

Art
Ursula Palla, Zurich
Marco Ganz, Zurich

Architecture
Architektick, Zurich