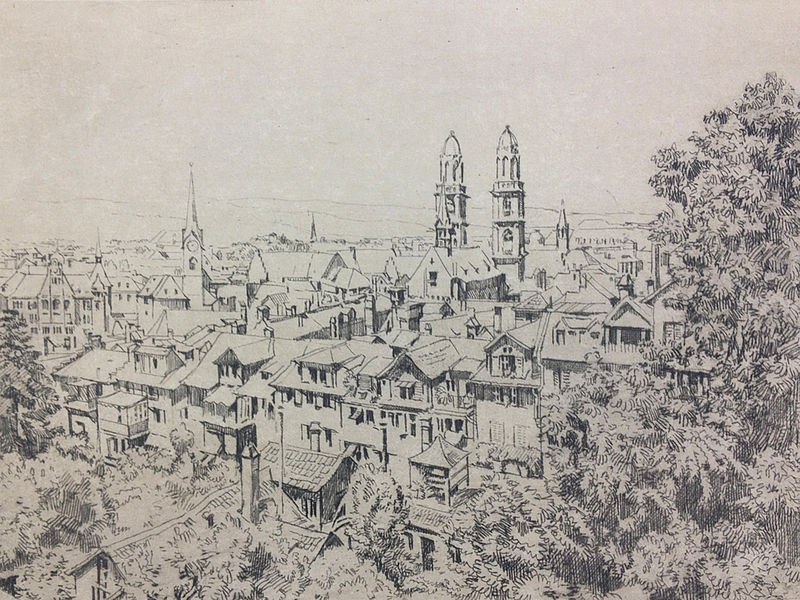 Drawing: Gertrud Escher, 26.10.1931
The gardens in the historic section of the city and located on the southern row of houses on Trittligasse in Zurich District 1 are on the list of gardens worthy of protection of the Zurich office for the preservation of historic monuments. The buildings where the evaluated garden is located are also on the list of art and cultural historical objects to be protected. They are listed as valuable city architecture and historical monuments.
It was evaluated whether the garden, which has a history going back more than 600 years, is worthy of protection status.
Expert's report
2012
Location
Zurich-Altstadt